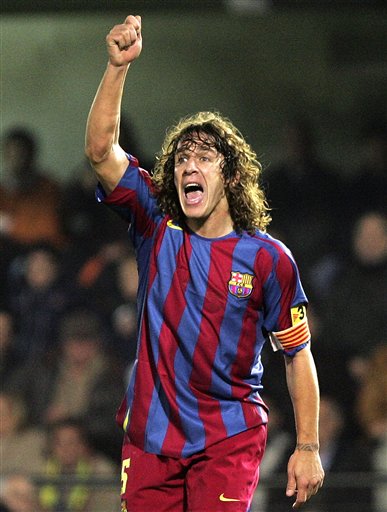 Puyol says team-mates are the best around.

Barcelona captain Carles Puyol has heralded team-mates Leo Messi and Andres Iniesta as the two best players in the world.

Speaking to Spanish daily Sport, the Barca captain was asked who he thinks the best player in the world is and he immediately responded, "I would say Messi and Iniesta."


The Spanish international also revealed who he thinks is the best equipped team going into the World Cup.

"I would say Brazil and Spain are among the three or four options to do well and win [the World Cup]."

Finally, the defender spoke of his pre-match ritual, which involved listening to his favourite song.

"Te Esperare by Shuarma is a slow song and people may think that it might not motivate you, but I feel so strongly when I hear it because it reminds me of my father. I always listen to that before every game," he concluded.